TV and Camera Kit for X-Line Conference Cabinet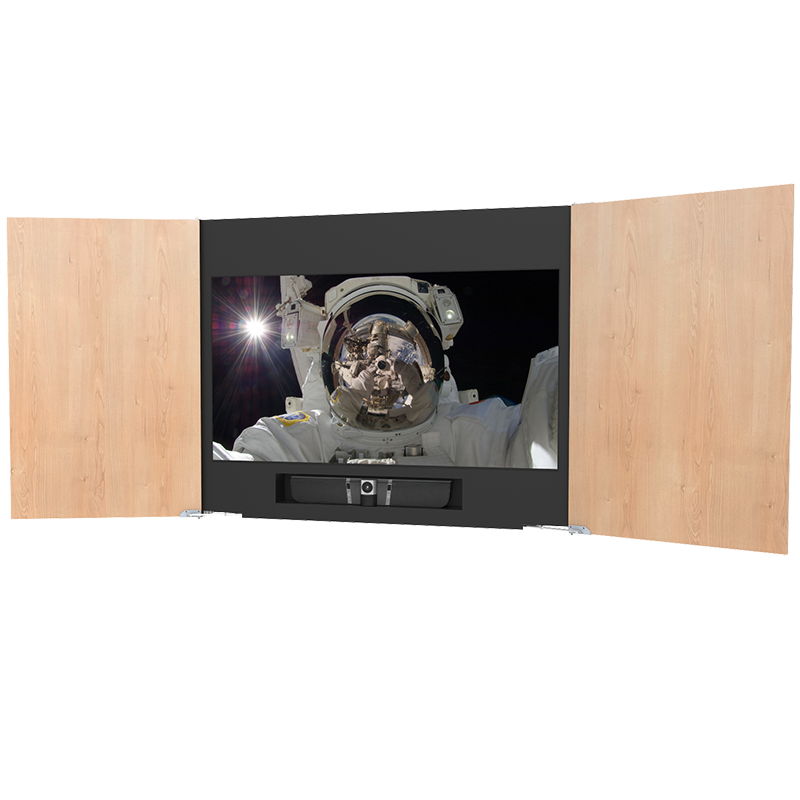 TV and Camera Kit for X-Line Conference Cabinet
---
All prices exclude VAT.
Contact us on 08-555 369 00 if you have questions about our products or services. We offer you fast, knowledgeable and free video consultation via any mobile device or computer.
TV- och kamerakit till X-Line Konferensskåp ger en snygg, digital kommunikationslösning. 

Vi gör en exakt inpassning för din TV i den svarta skivan. Under TV:n finns en hylla där du kan ställa in din webkamera. Denna lösning gör att du enkelt kan utrusta din arbetsmiljö med modern digital kommunikationsteknik utan synliga kablar och prylar. Passar TV-apparater upp till 60 tum. Både kameran och skärmen är dolda då skåpet är stängt. Bra för dig som värnar om din integritet. 
Inredning med plats för säkra webmöten med teknik från exempelvis Logitech MeetUp, Logitech Brio, Sony, LG, Samsung, Sharp, Voxicon.
Please enter the screen dimensions and manufacturers under "message" when reviewing your shopping cart. Screw, nut and beams to hold the TV and wooden board included.

Detta är ett tillbehör till X-Line Konferensskåp.