Writing board markers 10-pack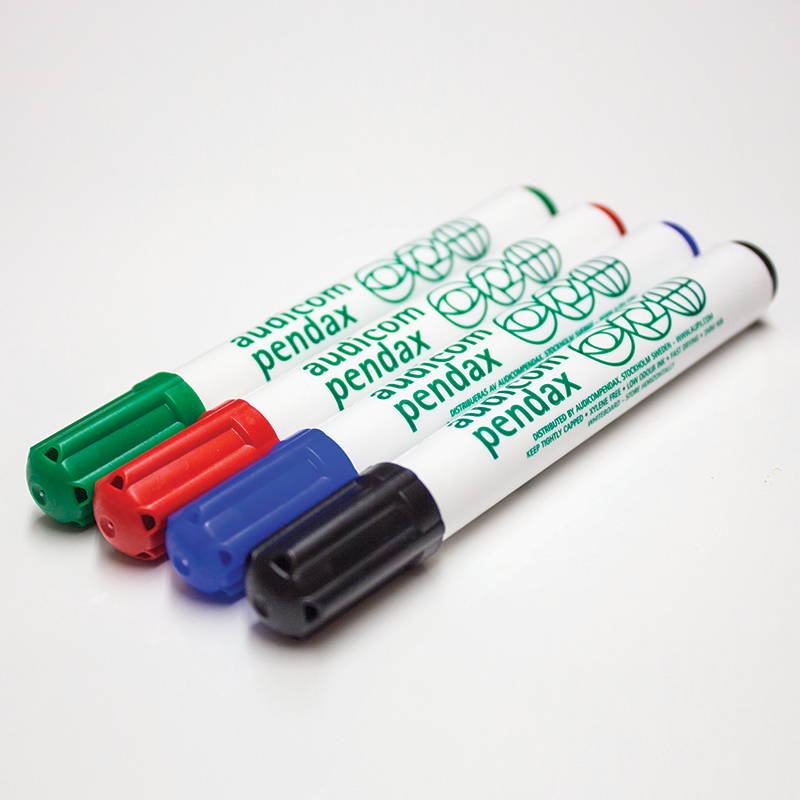 Writing board markers 10-pack
---
All prices exclude VAT.
Contact us on 08-555 369 00 if you have questions about our products or services. We offer you fast, knowledgeable and free video consultation via any mobile device or computer.
Envoirmentaly friendly pens for writing boards and flip charts.

Water-based eco-friendly pen for writing board and flip charts. For best function use Miraclean cleaning system. Ten pens.